Meet Crystal: Your Expert Guide to Great Wine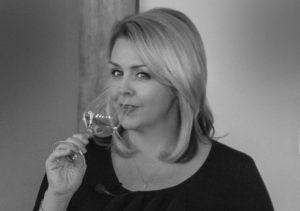 Hello and thanks for stopping by. My company, Crystal Palate, has been several years in the making and my love of wine and my desire to create such a company has long been my passion. As is the same for many entrepreneurs, the road to owning my own company has been a winding one. I spent more than a decade working in the broadcast industry; as an anchor, political reporter and producer. Most recently, I served as the national public relations director for a Fortune 500 company. While the work was exciting and rewarding, I knew it wasn't my true passion. So I took a leap of faith and stepped away from the corporate world to pursue my first passion, my love of great wine.
Pursuing My Dream & Credentials
After deciding to exit the corporate world, I studied with the Court of Master Sommeliers and became a Certified Sommelier. I recently completed my Diploma certification with the Wine Spirit & Education Trust (WSET). This certification is considered the gold standard in the international wine & spirits industry. I am humbled and honored to be part of an elite class of 10,000 wine professionals worldwide who have earned this credential since the WSET began in 1969.  I am also a nominated educator with the WSET. We are now offering WSET Level 1 and WSET Level 2 courses as a satellite provider for the Capital Wine School.
Meet Our Team
At Crystal Palate, we are passionate about education! We have an incredible staff with extensive experience in the wine and culinary trade and we look forward to helping you find the perfect wine for every meal and every occasion.
Crystal's Love of Wine
At the age of 22 while working at a wine bistro in Orlando, Florida, I discovered my first true love – a Brunello di Montalcino -which sparked my lifelong romance with the fruit of the vine. The world of wine has always been a fascinating one for me. Each varietal distinct. Every bottle waiting to be uncorked at precisely the right moment to unleash its own unique story. I look forward to sharing my love and expertise of wine with you and am honored to serve as your expert guide to great wine.
Crystal's Philosophy on Wine
I find some wines are much like people, with some being more expressive and vibrant than others. A young Pinot Grigio opens up quickly much like a talkative teenager whereas a middle aged Bordeaux shows cautionary restraint before it unleashes its emotional depth – layer by layer. On the other end of the spectrum, a well aged Madeira reflects maturity, patience and the importance of time. With a life span that exceeds many great empires, this wine has seen it all from heartache and ecstasy, to elation and great sorrow. This wine is much like having a treasured conversation with a long lost relative.
More about Crystal Cameron-Schaad
I also love to travel and spend quality time with family and friends including my amazing husband, WAVY-TV news anchor, Tom Schaad and our sweet golden retriever Sophie. Tom is responsible for most of the beautiful photography on the Crystal Palate website. When I am not exploring the world of wine, I love to volunteer. I currently serve on the Hampton Roads Executive Committee for the Light the Night Walk for the Leukemia & Lymphoma Society.
What People Are Saying About Crystal Palate
"Crystal is a wine goddess. She is amazingly knowledgeable, incredibly well-poised, and so articulate when it comes to wine that you can tell that it is her passion through and through."

~Katie & Van Smith, Richmond, VA

"Selecting the right wine for the right occasion has always intimidated me. Crystal makes it fun and easy. She has helped with everything from recommendations for parties to selecting the perfect hostess gifts."

~Megan Morris, Norfolk, VA